Before and After: Condo Reduces Light Impact
Since the oil spill, STC has doubled its efforts to reduce threats to sea turtles in Florida.
STC is traveling the state in search of problematic beachfront lights and working with residents, business owners and local sea turtle groups to install sea turtle-friendly lighting.
Supported by the National Fish and Wildlife Foundation, the program is reducing the negative impacts of lighting on sea turtles and hatchlings during nesting season.
Check out a before-and-after shot of this condo from the beach.
Before Window Tinting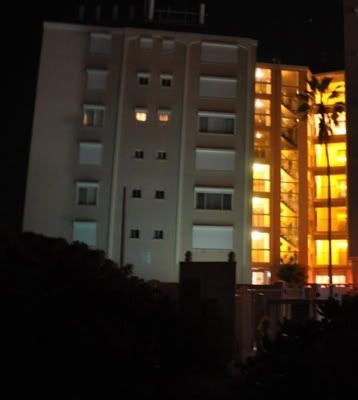 After Window Tinting